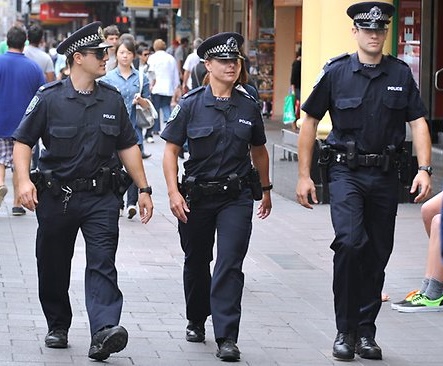 Deliberately starting confrontations outside nightspots isn't exactly the sort of behaviour you'd expect from the police. But according to SAPOL members who spoke with Channel 7's Today Tonight under condition of anonymity, it's a tactic some South Australian police officers are happy to use to meet their arrest and fine quotas.
Another disgraceful tactic to meet their revenue-raising "benchmarks" is to pounce on motorists for the most inane of offenses – or for offenses that simply did not happen.
Today Tonight also spoke with former STAR Force officer Owen Godfrey, who evidently was so disillusioned with what he saw during his time at SAPOL he has since started the No Speed Cameras political party (http://www.nospeedcamerasparty.com/site/).
Watch it and weep – it's a sad, sad indictment of modern policing. Instead of viewing the public as the people they were mandated to protect, it appears SAPOL –  like its government masters – has come to view South Australians primarily as a source of revenue. In order to enact this obnoxious agenda, it seems SAPOL has no qualms about employing some very underhanded – indeed, sometimes illegal – tactics.
The original Today Tonight story aired on Monday, June 13, 2016:
https://www.todaytonightadelaide.com.au/stories/police-revenue
—
N.B. This document is to be used Without Prejudice towards the author. All rights reserved.